Building paths in my Minecraft survival world has been more than just an aesthetic choice; it's a game-changer. On a practical level, paths have made my travel so much more efficient. Whether I'm on foot or riding a horse, these trails guide me to my destination without the hassle of navigating through rough terrain. They connect my farm to the village, my home to the mines, and everything in between.
But beyond functionality, paths have added a whole new layer of beauty to my world. They give character to the landscape, turning ordinary routes into scenic journeys. Each path tells a story, whether it's the rustic charm of a dirt trail or the grandeur of a mountain path. They've transformed my world, making it not only more navigable but also more alive and personal. It's not just about getting from point A to point B; it's about enjoying the journey and making the world truly mine.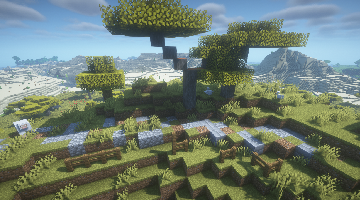 From the simple charm of a Dirt Path to the grandeur of a Mountain Path, each trail I've built has taught me something new. I hope my journey inspires you to start building your paths, to explore, to create, and to make your Minecraft world a place that's truly yours. Happy crafting, and may your paths lead you to incredible adventures!